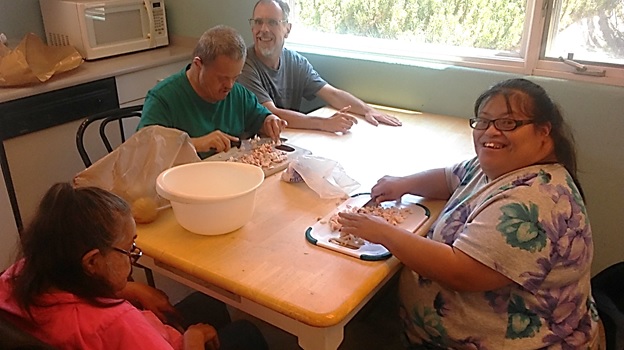 Adult Services/Support
We at EnSueños Y Los Angelitos Development Center (ELADC) have a passion to assist individuals with developmental disabilities to live their lives as independent as possible, while becoming a part of their community and continually being the best that they can be.
We help to enhance their lives by providing services and supports which enable them to live, work, and participate in their communities.
Mi Via Self Directed Waiver
ELADC is a vendor agency for individuals receiving support under the Mi Via Waiver. Mi Via provides self-directed home and community-based services to participants who have intellectual and/or developmental (I/DD), or medically fragile conditions (MF).  Contact Melissa Montoya for more information.  Click to learn more about Mi Via.
For more information regarding the Adult Services provided by EnSueños Y Los Angelitos Development Center, please contact Joseph Rivera, Valerie Rodriguez or Melissa Montoya.