Investing in the improvement of ELADC benefits us all. We could not accomplish our goals without the support, involvement, and enthusiasm of our generous supporters.
Thank you to the following people who donated this past year:
2019
Carroll Caloway, Portland, OR
Anonymous Donors via Facebook - Network For Good
2018
Scott and Abby Sanger Law Office
Morris Mechanical, LLC, Taos, NM
The Taos News, Taos, NM
Cid's Food Market, Taos, NM
2017
Zeke's Auto Supply, Taos, NM

Helios Consultants, LLC, Taos, NM

Zlotnick Laws & Sandoval PC, Taos, NM

Prime Pest Control, Taos, NM

Bent Lodge #42, Taos, NM

Olguin's Wood & Sawmill, Taos, NM

Michael's Kitchen, Taos, NM

Tierra Wood Stoves, Taos, NM

Peoples Banking Unusual - Taos, NM

Vickie Ford - Ranchos de Taos, NM

Diana Case Brown - Encinitas, CA

Taos Country Club Women's Golf Assoc. - Taos, NM

Elizabeth Pollock Granger - Taos, NM

Raymond J. Martinez - Santa Fe, NM

Cid's Food Market - Taos, NM

Ted Schupbach, Taos, NM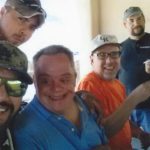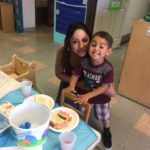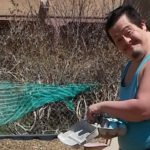 501 (c)(3) Non-Profit Statement
As a 501(c)(3) non-profit organization, EnSueños Y Los Angelitos Development Center (ELADC) is governed by a volunteer Board of Directors that guide and advise ELADC's Director in the accomplishment of our mission. These selfless volunteers provide the vision that results in people with disabilities leading full active, inclusive lives.