Job Postings

EnSueños Y Los Angelitos Development Center
All potential applicants are advised that the following is part of the screening process:
Must be 18 years of age or older with a High School Diploma or GED.
Must be willing to watch a 17 minute video describing what the job is about. (Adult Services Only)
Must submit a Motor Vehicle Report from the DMV to assure that you have a clear driving record.
Undergo a Criminal History Background Check and receive a clearance letter.
Undergo and pass a drug test.
Title VI of the 1964 Civil Rights Act
EnSueños Y Los Angelitos Development Center operates its programs and services without regard to race, color, and national origin in accordance with Title VI of the 1964 Civil Rights Act.  To find out more about our nondiscrimination obligations, to file a complaint, or to request this information in another language, please contact Claudine Valerio-Salazar, Executive Director at 1030 Salazar Rd., Taos New Mexico 87571 or (575) 758-4274 or you can contact the NMDOT Title VI Coordinator, PO Box 1149, Santa Fe, NM 87504-1149 or (800) 554-0936 or (505) 827-1744.
Administration
Position Title: Early Childhood Director
Status: Exempt
Compensation: Salary Schedule
Minimum Qualifications: B.A. Certificate in Special Education or Early Childhood, Child Development, or related field with at least two years' experience in early childhood services and supervision of other staff.
Benefits: Personal Time Off, Holidays, Workman's Compensation, Unemployment Insurance, Life Insurance, 401(k) Retirement Plan, as applicable to employees' status.
Work Hours: Minimum of 40 hours per week.
Principal Duties and Responsibilities:
Direct and supervise the early childhood program and:
Assure early childhood services are in compliance with Department of Health's Long Term Services Division standards, accreditation agency's standards and licensing standards.
Coordinate staff and family development
To see the full job description, click here.
Pay Starting: $43,805 
---
Position: On Call RN/LPN
1 position Available
Compensations: Salary Schedule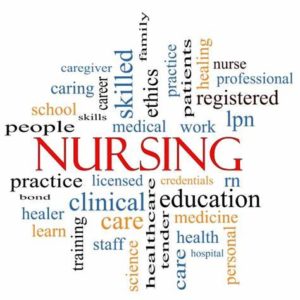 Working Hours: Weekends Only
Principal Duties and Responsibilities:
Provide quality LRN/RN services, including medication distribution as per the client's Individual Service Plan.
On-Call nurse(s) are required to document the calls they receive, the actions they have taken or directed; to communicate with their agency peers and to follow up as needed on the person's status and to report to the Registered Nurse.
The On-Call Nurse can be contacted for medical needs or questions regarding any client.
To see the full job description click here.
Pay Range: Negotiable
Adult Services/Support
Position: Direct Support Personnel
5 Positions Available
Compensation: Hourly Salary Schedule
Working Hours:  Shift work, as needed, by individual(s) receiving services not to exceed 40 hours within a seven-day period.  If an employee exceeds 40 hours of work in work week those hours are paid at time and a half.
General Objective: To work with assigned individual(s) and provide skill building opportunities and some personal care according to the Individual Service Plan.
Supported Living Supports will be provided in accordance with all applicable regulations and policies and procedures.
Principal Duties and Responsibilities:
The ability to read and write, understand and implement the individual(s) Individual Service Plan (ISP); and related healthcare and behavioral plans as applicable;
The ability to instruct and assist the individual(s) to meet his or her physical (e.g., health grooming, toileting, eating) and personal management needs, by teaching skills, providing supports, and building on individual(s) strengths and capabilities;
To see the full Job Description please click here.
Pay Starting: $11.50
-----------------------------------------------------------------------------
Early Childhood Services
Position Title: Developmental Specialist II or III
3 Positions Available

Compensation: Salary Schedule
Working Hours: Determined by Early Childhood Director
Principal Responsibilities and Duties:
Interpret and implement department goals, objectives and policies ensuring delivery of quality services in collaboration with the Early Childhood Director.
Promotes safety, ensuring that health and safety policies and procedures are followed.
For the Full Job Description please click here.
Position Title: Occupational Therapist & Physical Therapist
Status:  Sub-Contract
Supervised By:  Executive Director, Early Childhood Director
Compensation: Contract/Payment Schedule
Duties and Responsibilities:
The Subcontractor agrees to provide the following professional and/or technical services:
Physical Therapy diagnostic evaluations for children 0 to 3 years of age in collaboration with other early childhood staff, and parent/guardians. Includes in-person evaluation using FIT approved tools, scoring protocols and written evaluation report, identifying areas of needs, strengths and recommendations.
For the Full Job Description please click here.